Diversity in the film industry is important from the directors to the actors to the writers. Women, writers of color, and writers over 40 are currently few and far between in the industry as well as writers with disabilities, LGBTQA+, and more. These underrepresented writers use their voices to bring unique stories to life. With WeScreenplay's Diverse Voices semifinalist announcements around the corner, let's take a look at some of the influential screenplays written by diverse writers recently:
Get Out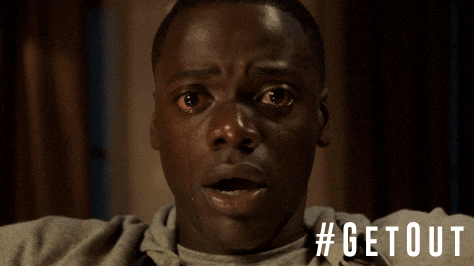 You may have heard of Jordan Peele either from his comedy YouTube series Key & Peele with Keegan-Michael Key or from his many awards received for best original screenplay, Get Out. This 2017 script earned Peele, the first black winner of, the Academy Award for Best Original Screenplay as well as the Writers Guild Award for Best Original Screenplay. The film itself deals with racism from the viewpoint of Peele's own experience. Although satirical, it does give a fresh outlook on racism in America and brings to light a lot of issues in our society today.
Lady Bird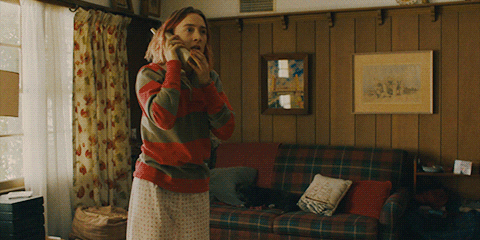 Written and directed by Greta Gerwig, the film follows a high school coming-of-age story of a young woman and the bond with her mother. This was Gerwig's response to Boyhood and other coming-of-age films focused around young men. It was nominated for several Academy Awards including Best Original Screenplay of 2017. This film, which was written, directed, and inspired by Gerwig, lend authenticity to the mother-daughter relationship and female character "Lady Bird". A great film about becoming a woman by women.
The Big Sick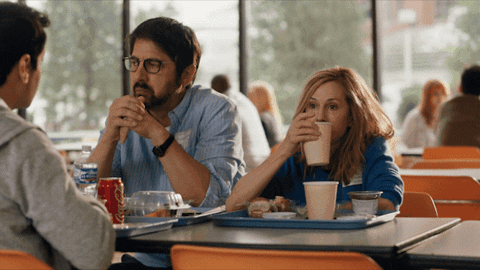 This is a great example of a diverse comedy written by Emily V. Gordon and Pakistani-American, Kumail Nanjiani. Nanjiani also stars as the main character, showing a rare glimpse into the life of an interracial couple with a clash of cultures. The Big Sick is also loosely based on Gordon and Nanjiani's own relationship. With insights from their own lives, these characters and story show realistic tensions between different religions and cultural backgrounds which are relevant today.
Mudbound
Dee Rees, the writer of Mudbound (adapted from Hillary Jordan's novel of the same name) and also known for her work with Empire, Pariah, and Bessie, was the first black woman to be nominated in the Academy Awards in a writing category. Mudbound, her most acclaimed film to date, shows how two men, around World War II, were affected differently by their time in the war and upon their return and how resilient racism is to change. Mudbound is a great commentary on what the American dream is versus the American reality. While it didn't influence Mudbound as much as it influenced Rees' film, Pariah, Rees is openly lesbian.
Scandal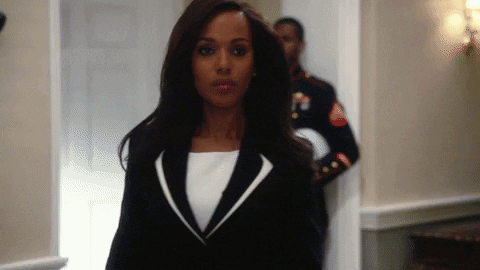 Shonda Rhimes has written scripts for Grey's Anatomy, How to Get Away With Murder, Scandal and other shows applauded for their diverse casting and writing. Scandal received many awards including the Peabody Award for Excellence in Television and Television Program of the Year by the American Film Institute. Rhimes was also awarded the 2014 Directors Guild of America Diversity Award. Only 4.8% of TV writers are black and even fewer are black women. When asked about the diversity of her characters, Rhimes responded:
"When people who aren't of color create a show and they have one character of color on their show, that character spends all their time talking about the world as 'I'm a black man blah, blah, blah'. That's not how the world works. I'm a black woman every day, and I'm not confused about that. I'm not worried about that. I don't need to have a discussion with you about how I feel as a black woman, because I don't feel disempowered as a black woman."
The Mindy Project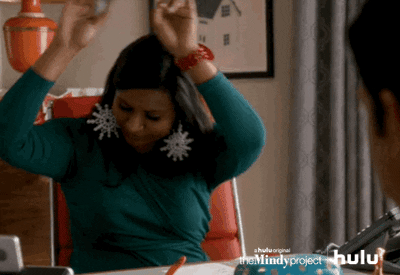 Something most don't know about Mindy Kaling, writer, producer, and star of The Mindy Project is that she first signed on with The Office as a writer and was the only woman out of eight on staff. Kaling is a first-generation American of two Indian parents. One of her inspirations for writing was because she's never seen a family like hers on TV. In fact, The Mindy Project is based on her mother's experience as an OB/GYN. The show takes on a lot of feminist topics and touches on racism although it has been criticised for its dominantly white cast. The Mindy Project has been nominated and won many awards.
Orange is the New Black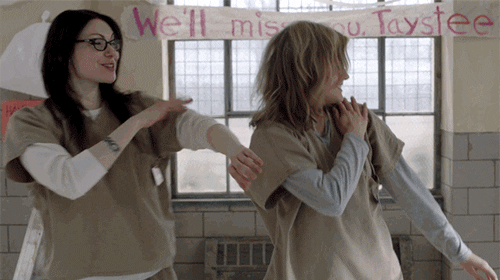 This show has broken many barriers including their incredibly diverse characters of different races, sexual orientations, and even body types. Out of six writers, only one is male which lends authenticity to their mostly female cast. Their writing table includes: Jenji Kohan the creator of the show based on Piper Kerman's memoir, Lauren Morelli and Sara Hess who are both openly lesbian, Sian Heder, a first-generation American, and Tara Herrmann and Nick Jones who also write for Glow.
Disabilities
While the industry is making strides to include more diverse writers and more diverse scripts, there are still issues. For example, in Guillermo del Toro's film The Shape of Water, there was an outcry from the Deaf community that the leading actress, Sally Hawkins, was not Deaf and her signing was not indicative of a woman who signed all her life. It seemed like a poor casting choice to teach a hearing woman sign language rather than cast an actual Deaf woman. There are films that have cast actual Deaf actors for Deaf characters like Baby Driver, The Silent Child, and A Quiet Place. It is clear from these films that writers with the insight from diversity are not the only place that needs accuracy and diversity, but every aspect of film can benefit from unique perspectives and voices that are rarely heard.
Of course, this is only a short list of current films. If you have any other films or TV shows you would like to mention and praise, please leave a comment.
---
Beverly Peders is a Screenwriting student at Drexel University. While focusing on writing for the screen, she has also dabbled in playwriting, writing comic books, and video games. World building is her favorite and she constantly obsesses over anthropology and linguistics. In her non-existent spare time, you may find her begging her plants to stay alive or trying to convince nonbelievers that dragons are real. She is also a percussionist in several ensembles with a love of music that outweighs her skill.
---
For all the latest from WeScreenplay, be sure to follow us on Twitter, Facebook, and Instagram.