By: Beverly Peders
As the titular Baby in Edgar Wright's Baby Driver knows all too well, the right musical playlist can hone the senses and focus the mind on the task at hand. And while the vast majority of us aren't professional getaway drivers, that doesn't mean we can't channel the power of a quality tune. For writers especially, the transporative quality of music can play a key role in putting you in the right mood for a particular scene.
One thing that most writers can agree on is that writing to music with lyrics is more distracting than its worth. However, not listening to anything can keep your mind open to the distractions around you. For those writers who don't have a good Pandora playlist or aren't well versed in instrumental music might find there is a dizzying array of musical options out there. How can you find the best music through all the noise?
New music comes out every day and with each new movie, there's a new soundtrack. As a writer, you'll want something that won't distract you from your story, but can enhance your creativity and inspire you. Music is essential to my writing process so I have playlists for most genres to help get you started. I recommend you look into some, if not all, of the artists listed. They might pique your interest whether or not they're in the "right" genre for you. Mix and match music to suit whatever you're going for.
Here's a quick cheat sheet:


Science Fiction
Science Fiction as a genre covers a lot. From aliens to cyberpunk to space cowboys, there is so much more musically to listen to than EDM or Michael Giacchino's Star Trek albums. While those are good in their own way, a larger variety of music can help you gain more inspiration and look at your story from a different angle.
Cyperpunk or computeristic utopia stories have that electronic music feel to them that makes EDM helpful. Approaching Nirvana and Celldweller are my favorites in that category. While there is also 65daysofstatic's No Man's Sky, Daft Punk's TRON: Legacy score, and Hans Zimmer and Steve Mazzaro's Chappie.
If robots, technology, and artificial intelligence are more your thing, then check out Marco Beltrami's I,Robot soundtrack, Nathan Lanier's Halo 4: Forward Unto Dawn, John Powell's Robots, M83's Oblivion, and Bear McCreary's Battlestar Galactica albums.
Alien and extraterrestrial stories could benefit from Steve Jablonsky's Enders Game, Jóhann Jóhannsson's Arrival, Jean Pierre Taïeb's The Divide, Clint Mansell's Mass Effect 3, and Neil Davidge's Halo 4.
Dystopia sounds like Jeff Russo and Zoë Keating's Manhattan with Jónsi & Alex, Junkie XL's Divergent and Mad Max: Fury Road, Joseph Trapanese's Insurgent, Bear McCreary's Defiance, and Explosions in the Sky's The Lone Survivor.
Space adventure is Hans Zimmer's Interstellar, James Newton Howard's Treasure Planet, Michael Giacchino's Tomorrowland, and Harry Gregson-Williams' The Martian.


Fantasy
Fantasy is not always Howard Shore's Lord of the Rings soundtracks on repeat (though it definitely doesn't hurt). Most of these genres can easily borrow from one another and depending on how modern your Urban Fantasy is, you might benefit a lot from browsing the Crime section for more contemporary-sounding music.
High Fantasy sounds like Adrian Von Ziegler, Alan Silvestri's Beowulf, Craig Armstrong Elizabeth: The Golden Ages, Ilan Eshkeri's Stardust, James Newton Howard's Peter Pan and Maleficent, Trevor Morris's Dragon Age Inquisition, James Horner's Avatar, Harry Gregson-Williams' The Chronicles of Narnia soundtracks and Kingdom of Heaven, Patrick Doyle's Eragon, and Ramin Djawadi's Game of Thrones.
If you're writing Supernatural, you might like James Newton Howard's Fantastic Beasts and Where to Find Them, Christopher Lennertz and Jay Gruska's Supernatural, and Jay Brion's ParaNorman.
Urban Fantasy can be Apocalyptica, Hans Zimmer's The DaVinci Code, Zack Hemsey's instrumentals, Cliff Lin's This is War, Christophe Beck's Percy Jackson and the Lightning Thief and Angel: Live Fast, Die Hard, Celldweller, and Cello Fury.
Dark Fantasy might sound like Bear McCreary's DaVinci's Demons, Jason Grave's The Order: 1886, Joshua Bell and Hans Zimmer's Angels & Demons, Steve Jablonsky's The Last Witch Hunter and Hans Zimmer's King Arthur.


Crime
Whether it's hard-boiled or international, there's lots of music to choose from to put you into a crime-fighting and gumshoe mood.
If you want to be a Modern Police/Detective try Chad Seiter, Chris Tilton, & Michael Giacchino's Fringe, Harry Escot's Welcome to the Punch, Jeff Danna's Continuum, Sean Callery's Jessica Jones, John Powell's Hancock, Dario Marianelli's Redemption, and Thomas Newman's A Series of Unfortunate Events.
Espionage sounds like Bear McCreary's Everly, James Newton Howard's Salt, Christophe Beck's Elektra, John Powell's Bourne Identity soundtracks, Thomas Newman's Skyfall, and Daniel Pemberton's Man from U.N.C.L.E.
For the Noir edge try Edward Shearmur's Sky Captain and the Land of Tomorrow, James Newton Howard's Nightcrawler, and The New American Orchestra's Blade Runner.


Romance
Love songs are distracting and may not be the best fit for your setting or characters. Although simple piano music is sometimes a good fit, here are some suggestions for some variety.
If you're writing a Romantic Comedy here's Balmorhea, Jim Dooley's Pushing Daisies, Joss Whedon's Much Ado About Nothing, and Rachel Portman's The Lake House and Chocolat.
Historical Romance includes Adam Crystal's Flesh and Bone, Bear McCreary's Outlander, Craig Armstrong's Far from the Madding Crowd, Dario Marianelli's Jane Eyre and Pride and Prejudice, Peter Gregson's A Little Chaos, and Rachel Portman's The Duchess.
"Chick Flick" sounds like Alexandre Desplat's Extremely Loud and Incredibly Close, Jim Guthrie and JJ Ipsen's You, Me, and Gravity, Alan Lazar, Mark Isham's The Longest Ride and Life as a House and Deborah Lurie's Dear John.


Horror
Listening to creepy children singing and eerie records could put you in the right mindset, but here are some albums that will inspire without making it difficult to sleep at night.
Zombie and Disaster film inspiration could benefit from Jamin Winans' Ink, Brian Tyler's Battle: Los Angeles, Marco Beltrami's World War Z, James Newton Howard's I Am Legend, and Dario Marianelli's Everest.
Psychological Horror sounds like James Newton Howard's The Village, John Paesano's Daredevil, Various Artists' Black Mirror soundtracks, Erik Ekholm When All the Lights Go Out, and Two Steps from Hell's Halloween.
If you're writing Supernatural Horror try Bear McCreary's The Forest, Marco Beltrami's Snowpiercer, Craig Armstrong's In Time, Hans Zimmer and Martin Tilleman's The Ring, and Brian Tyler and Klaus Badelt's Constantine.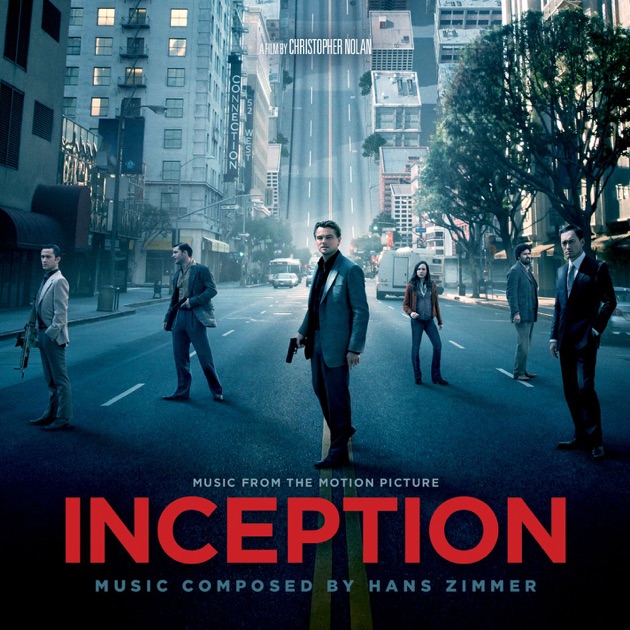 Action/Adventure
Action and Adventure encompasses so much, yet most of the music can work for any genre, you just need to pick the mood.
Survival/Thriller feels like Christophe Beck's Edge of Tomorrow, Clint Mansell's Sahara, John Powell's The Italian Job, Brian Tyler's Now You See Me, Bear McCreary's Colossal, Harry Gregson-Willaims' X-Men Origins, and Hans Zimmer's Inception.
If you're writing a Historical Adventure try Brian Tyler's Assassin's Creed 4: Black Flag, Lorne Balfe's Assassin's Creed 3 and Saints & Strangers, Paul Haslinger's The Three Musketeers, Atli Örvarsson's The Eagle, Trevor Morris' The Vikings, Jeremy Zuckerman's Legend of Korra, and Harry Gregson-Williams' Sinbad.
Superhero sound like Alan Silvestri's Captain America: The First Avenger, Blake Neely's The Flash, Hans Zimmer and Junkie XL's Batman vs. Superman and Deadpool, Hans Zimmer's The Dark Knight Rises, Henry Jackman's Big Hero 6, Rupert Gregson-Williams' Wonder Woman and Tyler Bates' Guardians of the Galaxy.
Writing a Western, then these might inspire: James Horner and Simon Franglen's The Magnificent Seven, Hans Zimmer's Spirit, Stallion of the Cimarron and Rango, Greg Edmonson's Firefly, and Ennio Morricone's The Hateful Eight.
Other
You may have just gone through all the selections and still found nothing to your taste. If you want something more Epic, try 8Dawn, audiomachine, Epic Score, Full Tilt, Future World Music, Immediate, Really Slow Motion, Thomas Bergersen, Two Steps from Hell and Brand X. They vary what types of epic music, usually touching into many genres while holding a cinematic quality that you hear in movie trailers.
If you want something more Acoustic there's Break of Reality, Cello Fury, Iván Torrent, Lindsey Stirling, Mattia Cupelli, and Zoë Keating. They all vary from quick to lethargic, soft to energetic.
If you only found a few selections that you like and are looking for something of a similar flavor, Pandora and Spotify have radio options to pick moods and try to expand your palate and playlist.